Ever since I can remember, our summer vacations were traveling to Utah for family, conference, or Swiss Days! Apparently, my dad is half Swiss, making me a quarter, so since then I like to go up to Midway and look at all the cute little trinkets that are way over priced and you can go 365 days of the year and get them at quilted bear. But its the atmosphere, I keep telling myself that anyways.
Well in all honesty, it really is fun. Just because I can remember as a little girl and hear interesting singing called Yodeling or the smell of freshly cooked Scones. My mom tells me it has changed a lot since when we were young. Over packed with people and now it's more of a place for people to buy things. Back then there were lots more performances and games for little kids.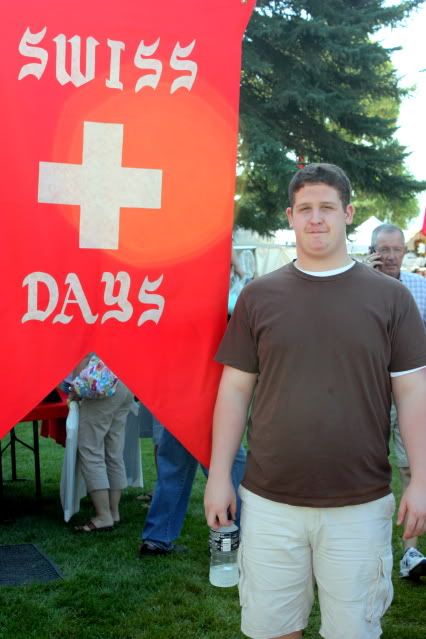 My brother got out of his class at BYU at 9, so he decided to be a bit girly and come with us. As you can see, pre picture taking, I said Lee hurry get over by the Swiss Days Flag...He moaned with UGH Diana!!
It seriously was so packed with people. We got their around 10 am and it was over packed, I can't even imagine what tomorrow will be like.
I always like to get my Husband ties. They are really pretty colors.
And he really likes stripes!