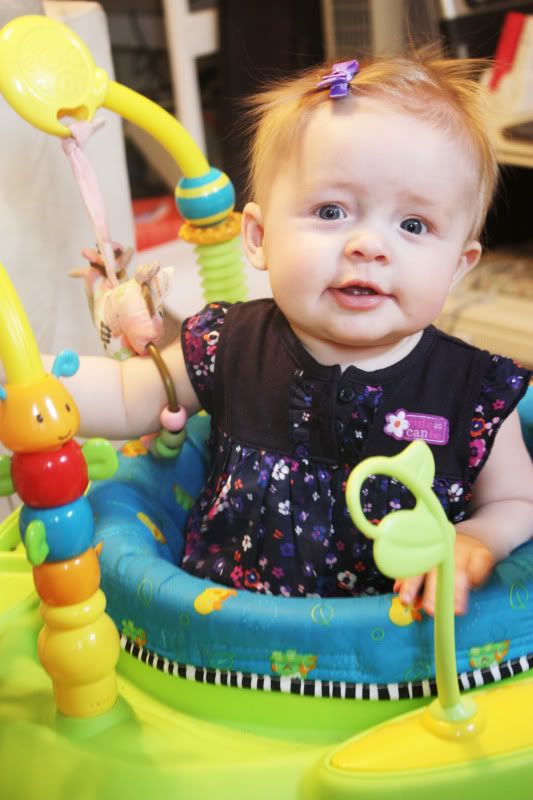 She looks super cute and happy here, thats because she is! It all changed when I brought something out that she wanted. Something that tells me she is going to be one GIRLY GIRL!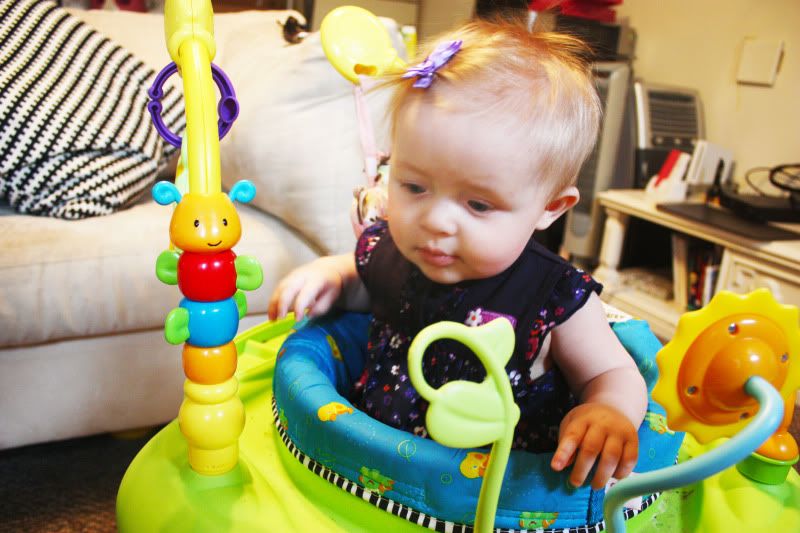 You can see in her eyes the need for this item that I am holding. What do you think it is?
Yes, she wants it that bad. Notice her facial expressions
Well I am not that mean of a mama, so I let her look at it.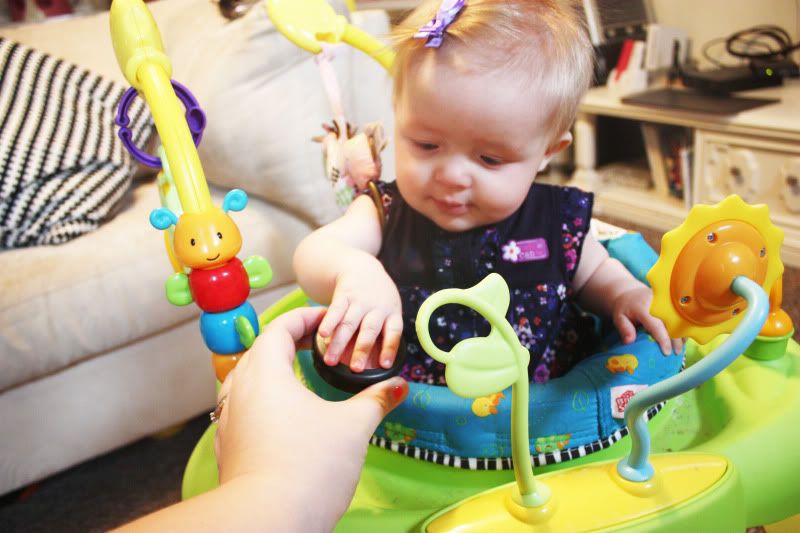 So she eats it! Of course! I am a tad bit nervous for what I have coming! Her teenage years will be interesting!