With Olivia, I never took any tests before I found out she was a girl. I just didn't really think about it, plus I didn't find out I was pregnant until I was 2 months along...that's another story! So this time around, I have been extra excited to find out what I am having. I first saw my friend McKinley do a similar test at home and knew that I wanted to do that when I got pregnant again.
This simple little test that I bought off Amazon had soooo many positive reviews saying that it worked. Of course, it's only a 50/50 chance, but I still wanted to see.
Once the results came up, I saw PINK!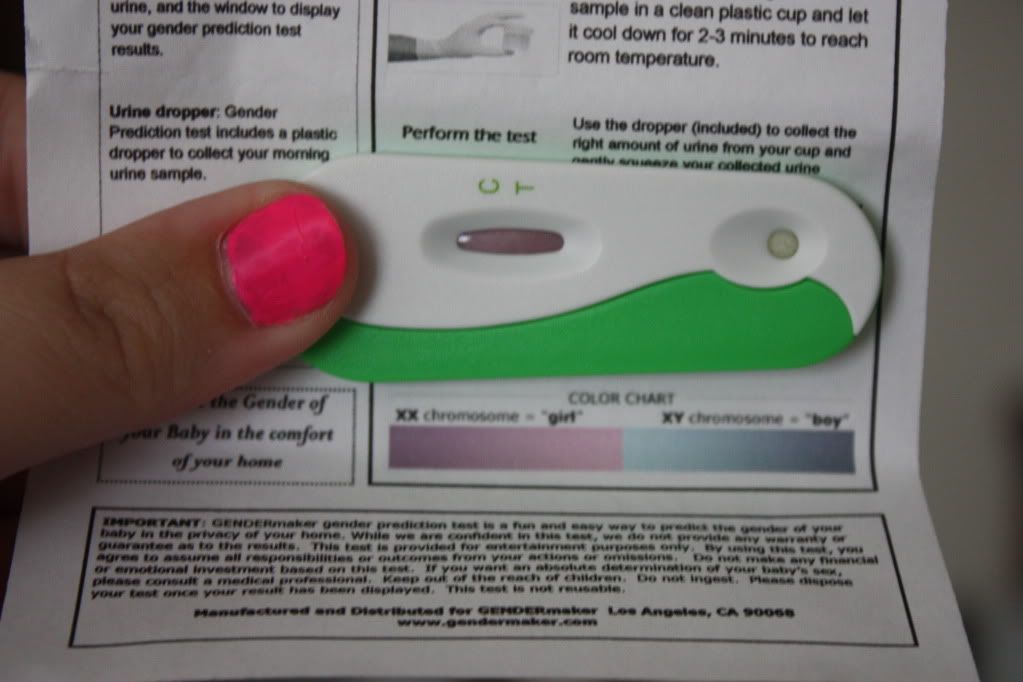 If this is true, I am soooo excited! I want another girl sooo bad! haha there is still a huge chance that I am having a boy, but I have already started getting my hopes up!!
I am only 13 weeks pregnant, and in about 6 weeks I will find out what I am actually having. Well, lets hope this test is right!