So more than once, I have thought WHY on earth do I even keep up my blog...It takes so much time, thought, effort and I am just going to compare my blog to someone else's? Do you ever feel that way? I really hope so, or I must be a little crazy if I spend so much time thinking about what to write about and if mean nasty comments will pop up because I "went too far.."
Then the reasons just came flooding to my mind on why I couldn't stop blogging:
1. I have been able to document most of our marriage on this blog. I started this 2.5 years ago while I was at my little office job thinking of something to fill my time because I was bored. Who knew?
2. I have met some REALLY cool people on and off the internet. I admire SOOOOOOO many of you other bloggers because honestly there are somedays when all I want to do is sleep all day and never wake up, but when I read your stories, your adventures, your trials, etc, I realize I am not the only one having a hard time at that moment and I hope that I can boost you up too!
Plus, I have been able to just chat it up and talk about girly stuff too! New friends are always good.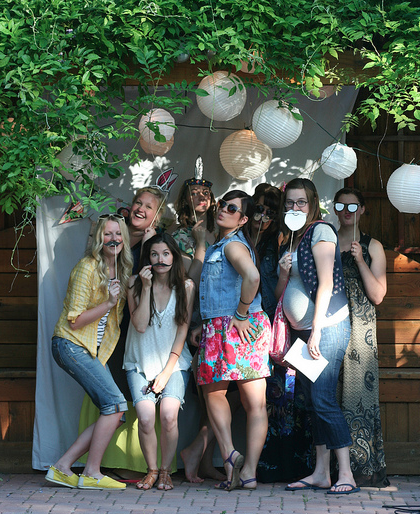 3. I have been able to share exciting fun news to my bloggy friends. Who then in return are just as excited for me as they would be if we were friends in real life. Does that sound weird? I wish I had all the money in the world and we could all travel to one place and just meet each other. Don't you?
4. So many new fun exciting opportunities have come my way and I wouldn't have known about without blogging. That alone has paid itself off because I have gained confidence in myself to not let my talents and ambitions take a back burner. I have realized I can be a great mom while enjoying my talents!
I really appreciate the comments, the tweets, the follows, the emails...ALL of it! It lets me know you care and I hope I have done that in return! You're all the best!
PS I will announce the
giveaway
winner TONIGHT!!!