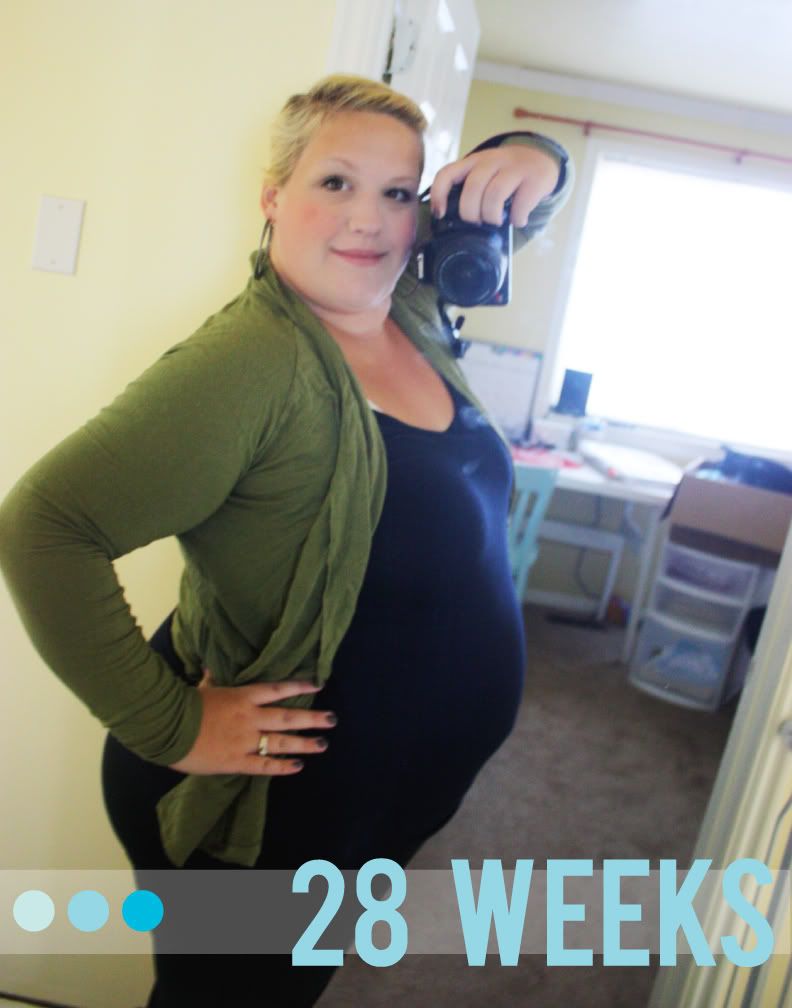 Sunday, I hit my 28 week mark. I am now in my 3rd trimester and have 3 months left (give or take a few days). This pregnancy is way different than my first. It has gone by much quicker (sometimes too quick), he kicks differently, and I ache in different places.
Olivia and I have been spending lots of quality time together. Daniel is in school in the evenings so we go most days hanging out together all day. He doesn't get home till 8:30 some evenings. Its actually been a lot easier than I thought just because I don't really have any other option. Thank goodness I am due with #2 when school is almost out.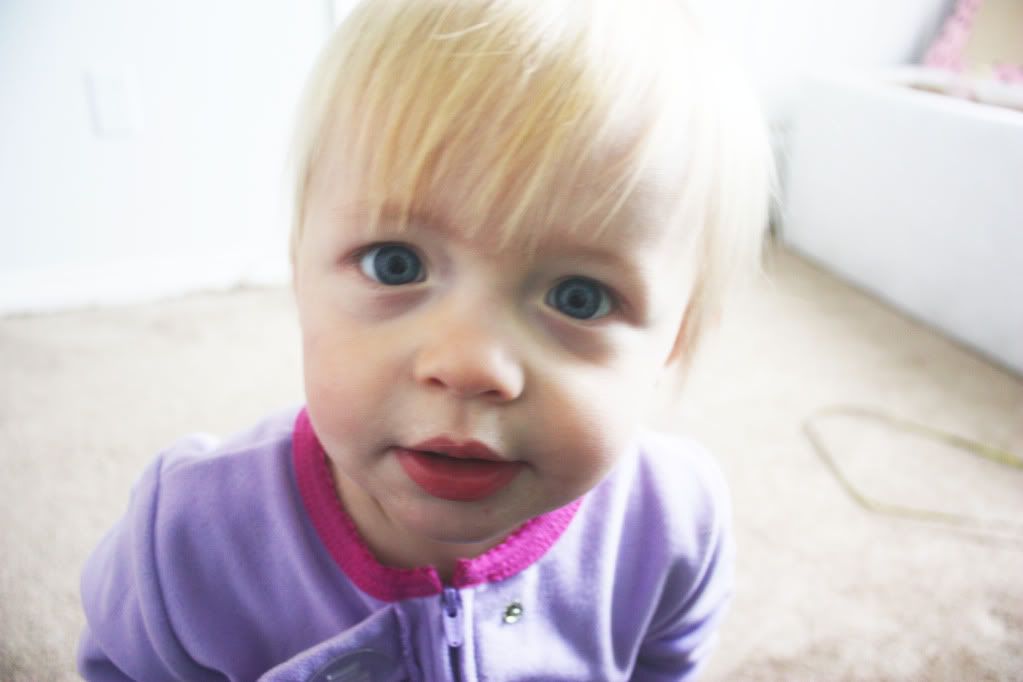 I trimmed Olivia's bangs the other day. Her very first hair cut, if you count that. They were getting in her face and I just felt bad, she was always rubbing her eyes. I think she looks adorable!