I am officially 32 weeks pregnant today! I am fatigued and drained most of the time, but I can see the light at the end of the tunnel.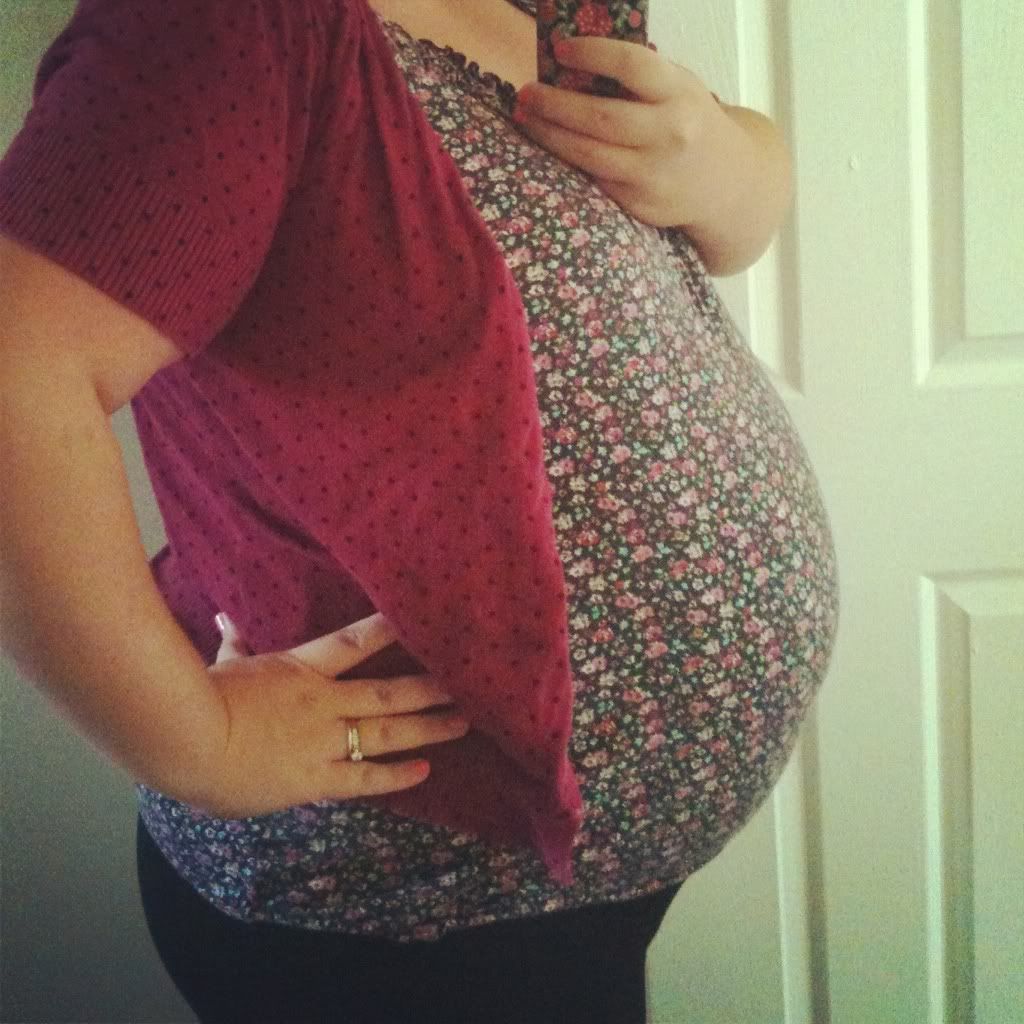 Yesterday, I had a rather ambitious goal of making Olivia a skirt. By 10 am I had whipped up this:
No pattern, just had a scrap of fabric that I thought was cute!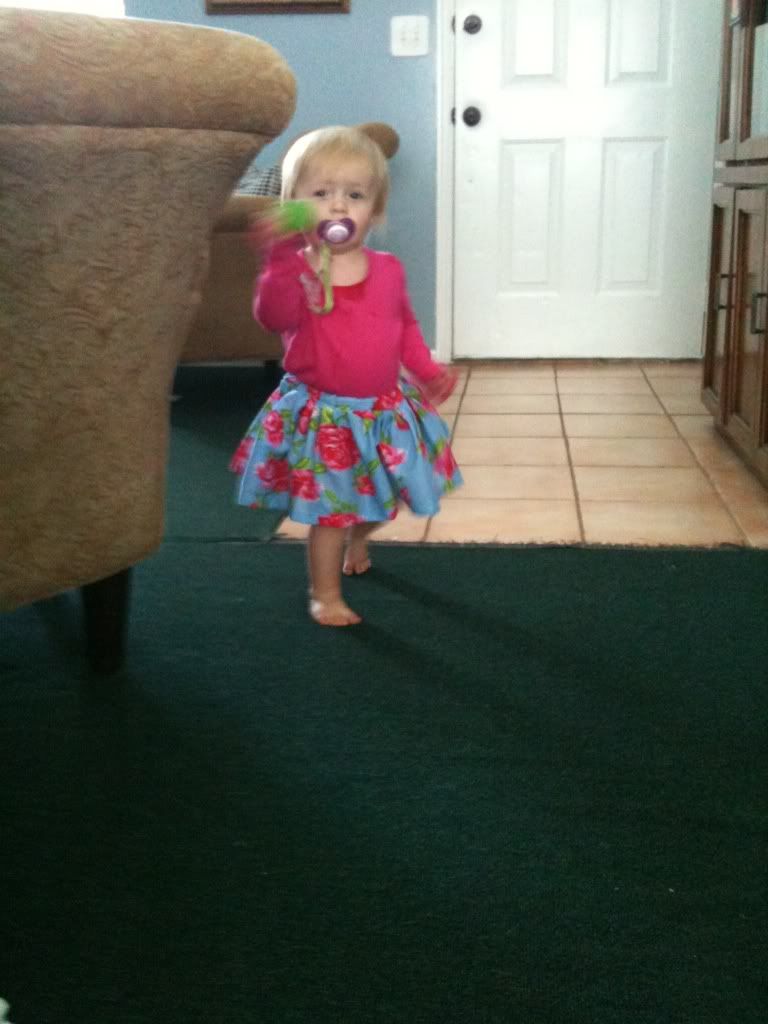 With me being pregnant and all, we don't do a whole lot since thinking about it exhausts me almost as much as doing it. haha I can't wait for that renewed energy once baby is here.