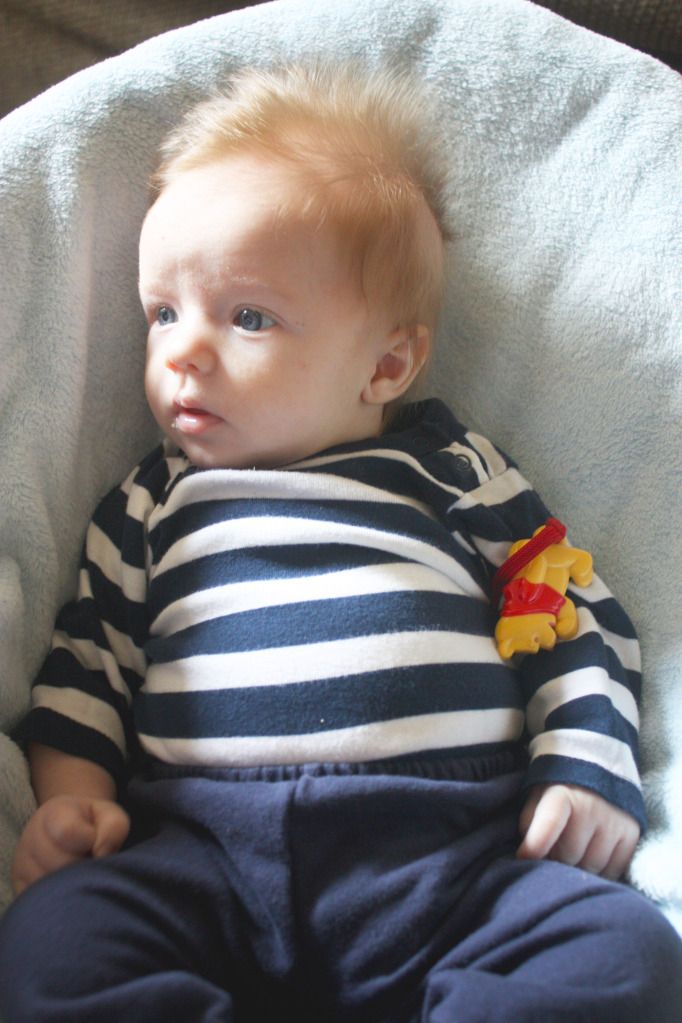 I took some pictures of Harrison yesterday, mostly because I don't have near the amount as I did have when Olivia was his age. Poor 2nd child. I am pretty sure his eyes are blue, just like his sister and Dad. We got lucky twice (I have hazel).
Of course big sister wanted in on the fun. That last picture is me saying Where is your belly button! haha she gives you a good flash every time. Can you tell she just had lunch??
Later this week, I will be doing a tutorial on silhouettes in Illustrator. It's going to be a good one!