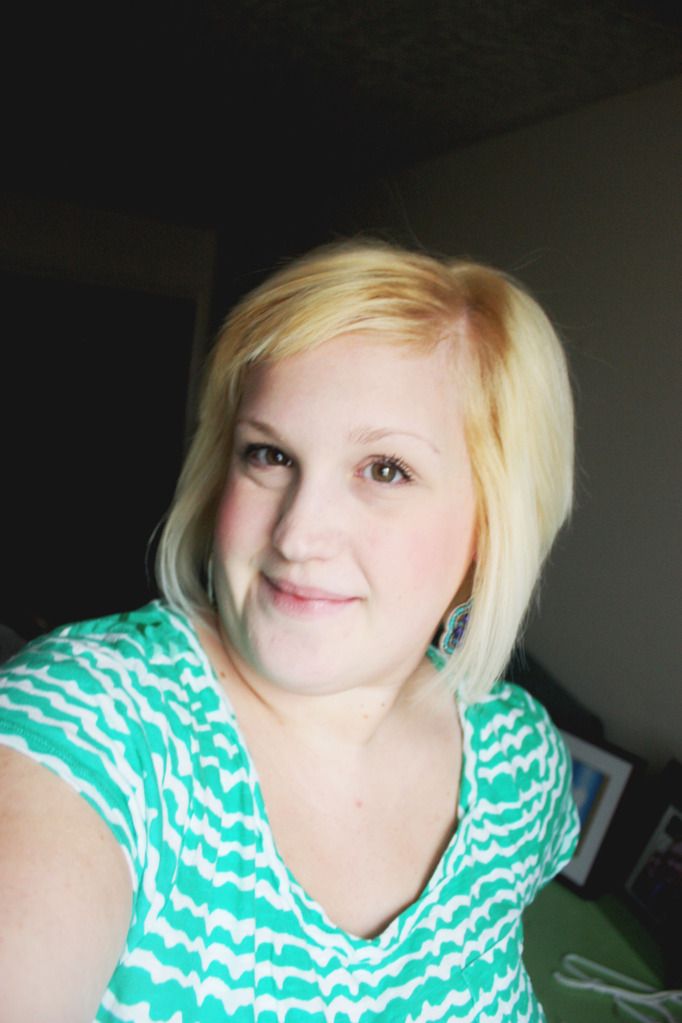 Tuesday I cut my hair! I was trying to grow it out, but with the new baby, split ends and just always having it in my face, I decided it was time. I have had my hair this short before, but It has been almost a year. I like it a lot and it feels so nice to not have my hair always in my face or pulled by little fingers.
Also a little update about my weight loss:
I have been using my
fitness pal for 6 weeks now
. I have been counting calories and eating about 1200-1300 a day while also doing Zumba 3-4 times a week. I have lost 18 lbs and counting. It feels really great to have more energy and to be more confident about my looks and myself.