I am showing you all how to make your own Silhouette using Adobe Illustrator, but you can use photoshop as well. First you will need to get a profile image of your subject. My baby is just shy of 3 months and so I put him in a bumbo to get him to sit up right. Only lasted a few minutes, but I got a quick shot and that is all you need.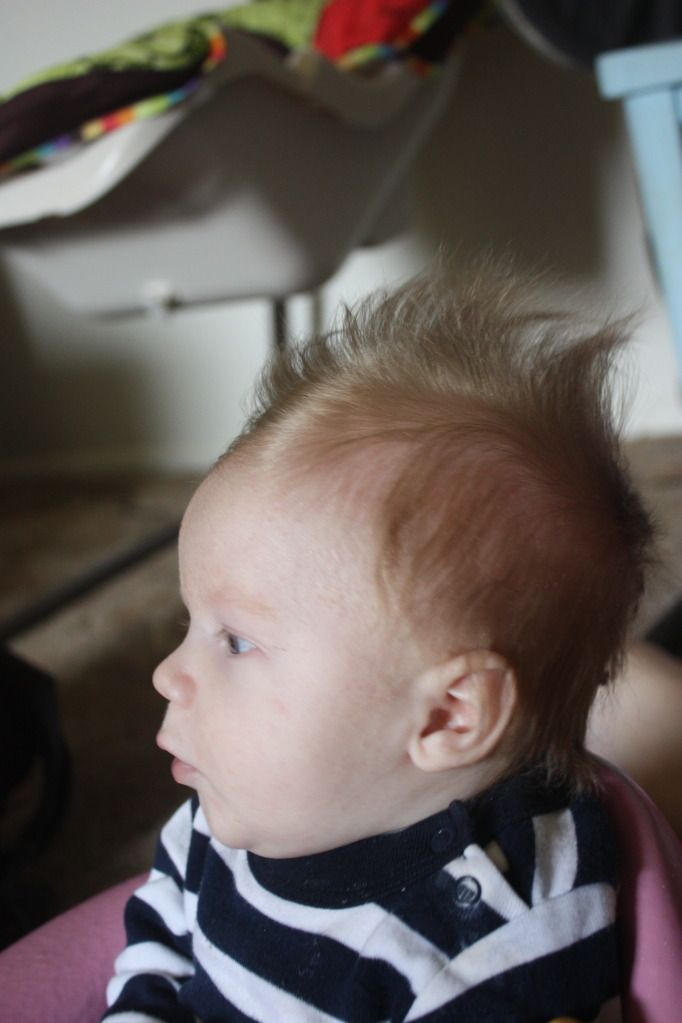 Open the photo up in Illustrator (or photoshop) and use the pen tool which is 3 down on the tools menu. I like to pick a dark color to use so I can see my lines. Start tracing the outline of the head. You can start wherever you would like.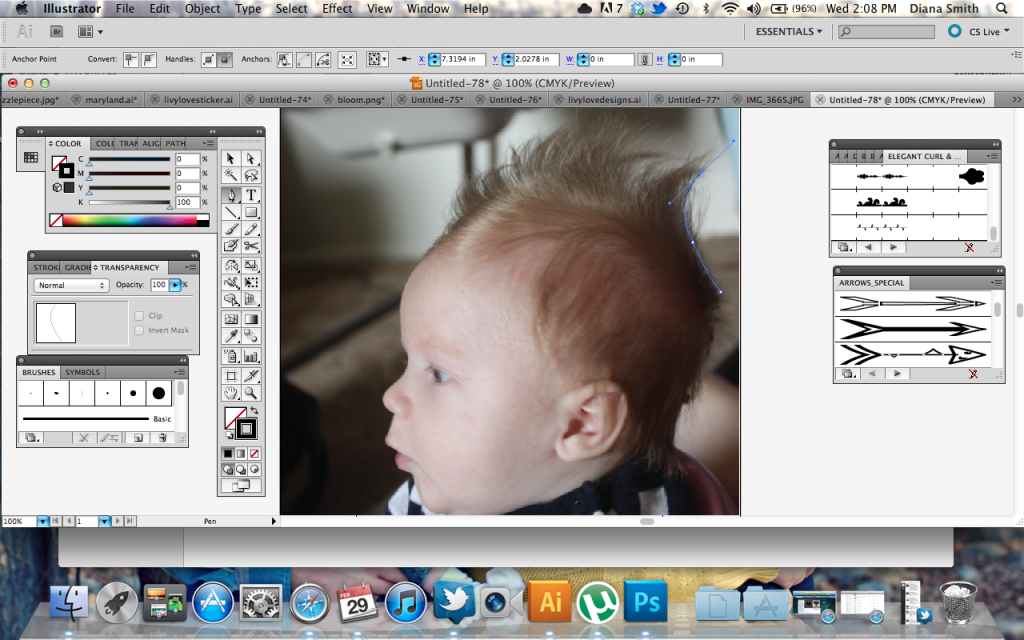 This is just a rough sketch, but you can get as detailed as you want.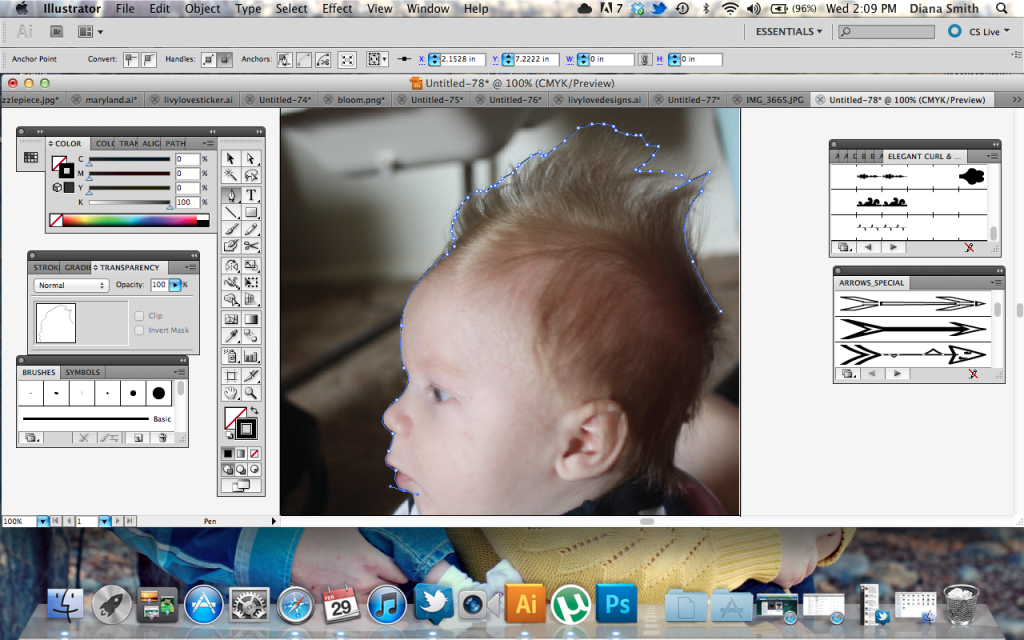 Once you have gone all the way around, make sure to enclose the beginning point and the end point or it will not turn out the way you want it to.
Then I copy the image and put in a new document. I flipped mine around for framing purposes, but you can have it however you want.


I have mine hanging up in my living room right next to his sisters that I made when she was 3 months old as well. I decided I will be doing these every 2 years since they change so much and its fun to compare the differences/similarities between your children.